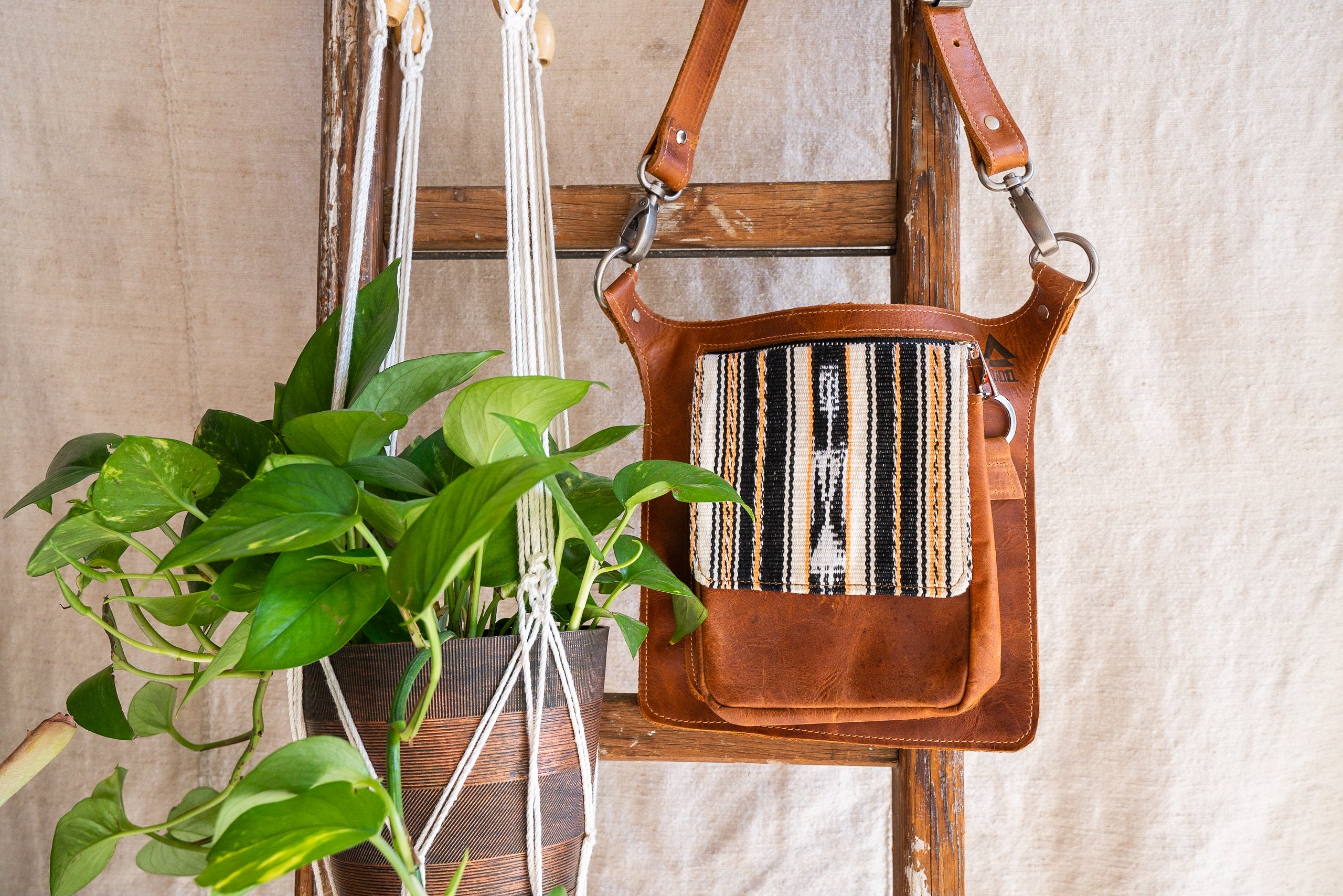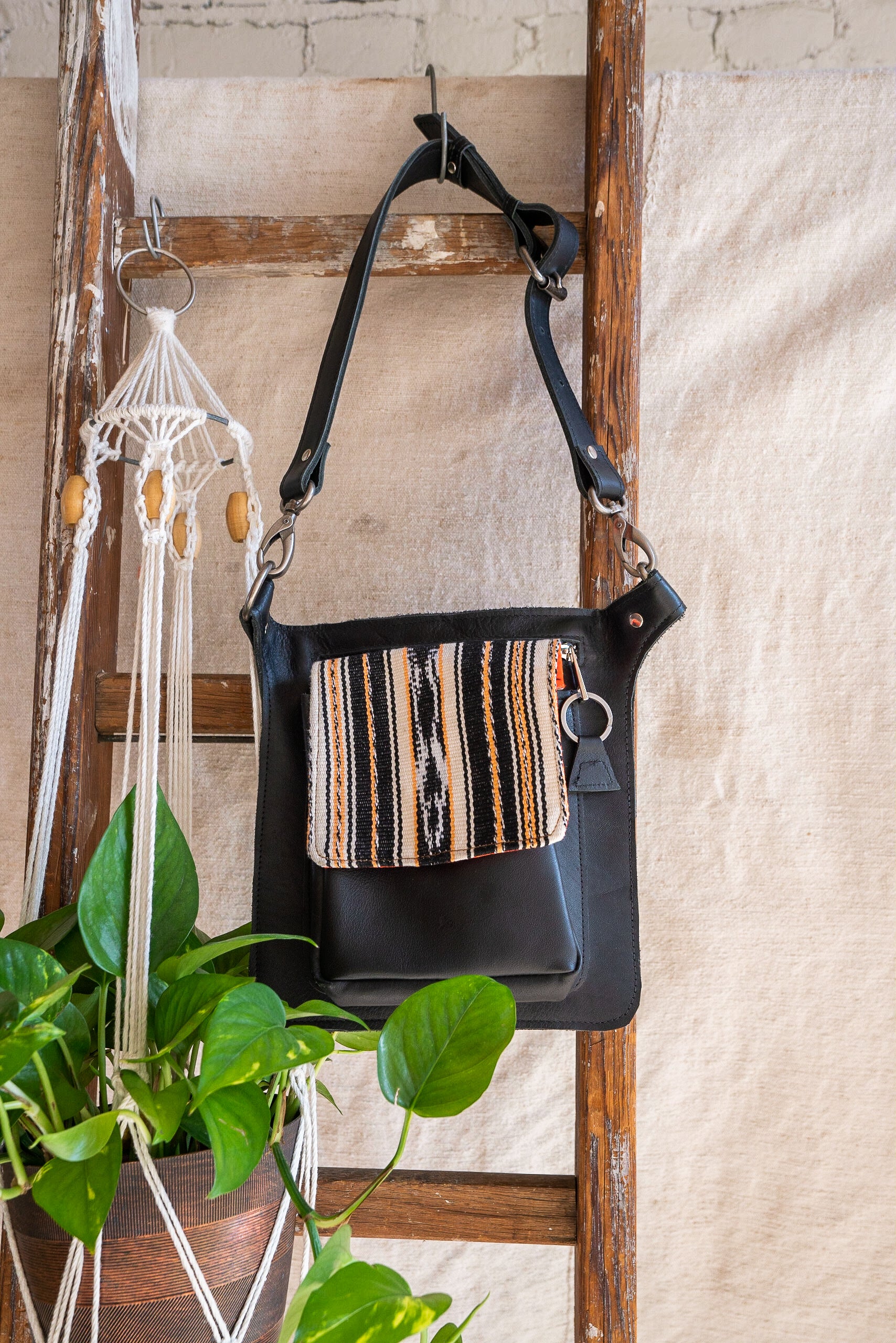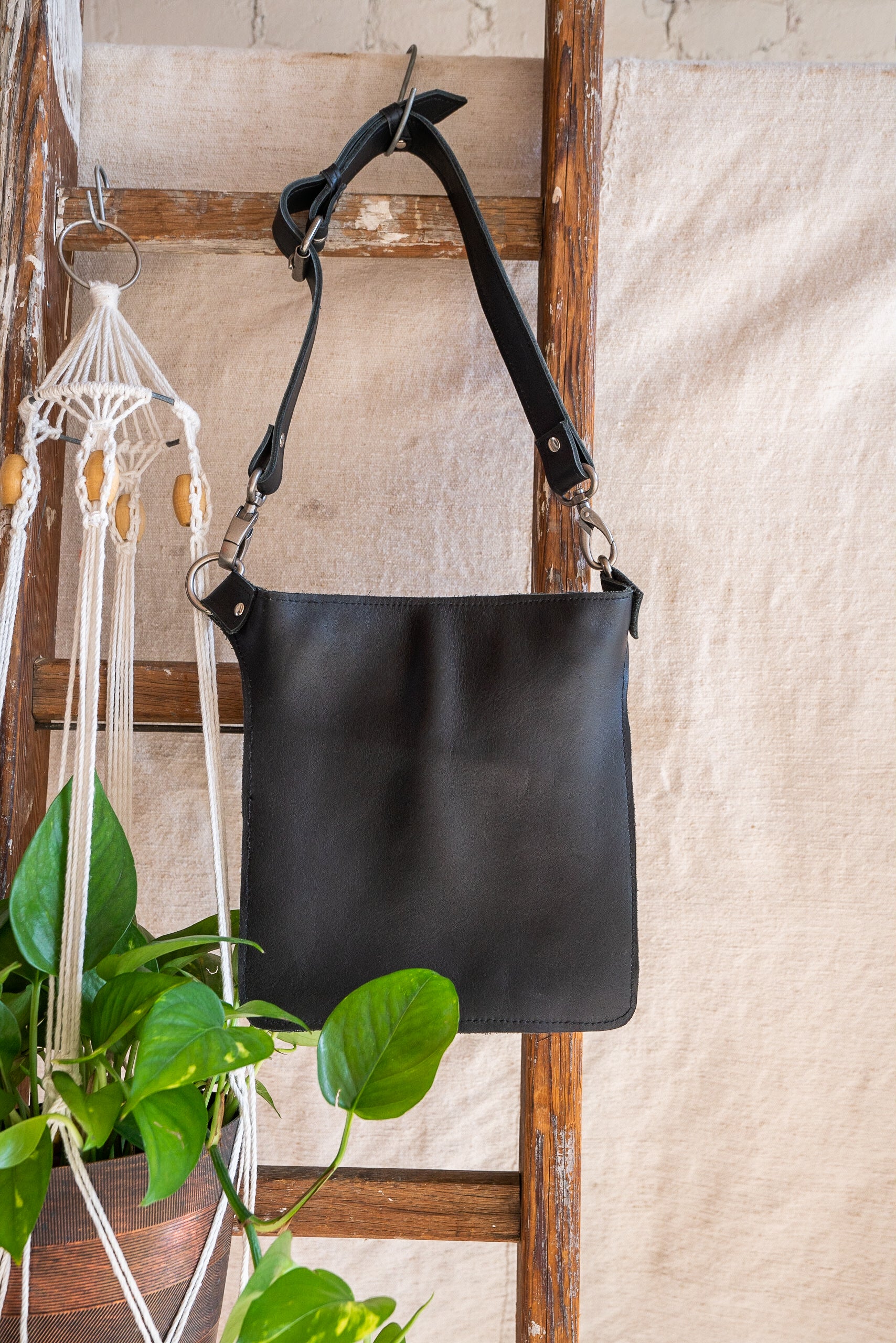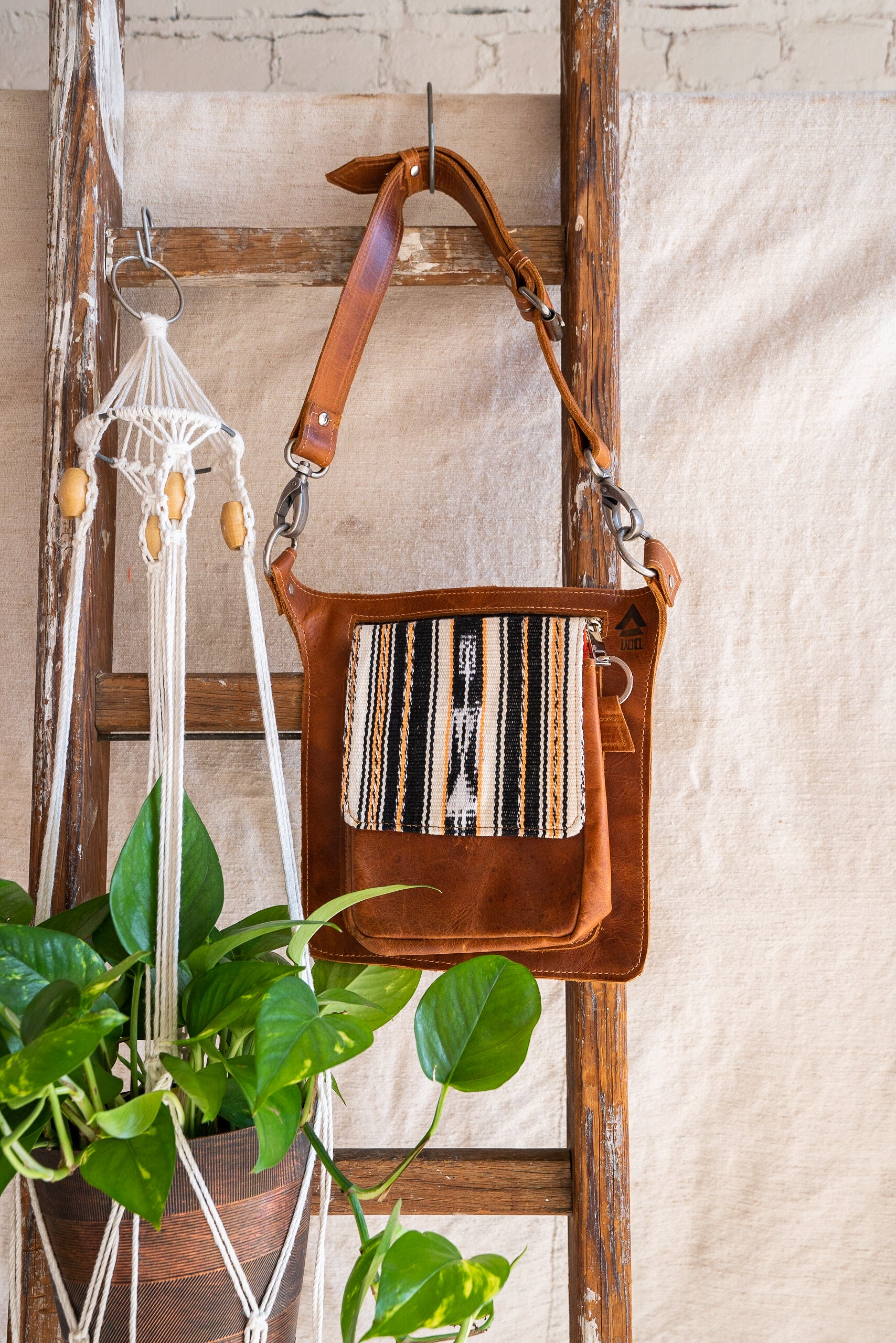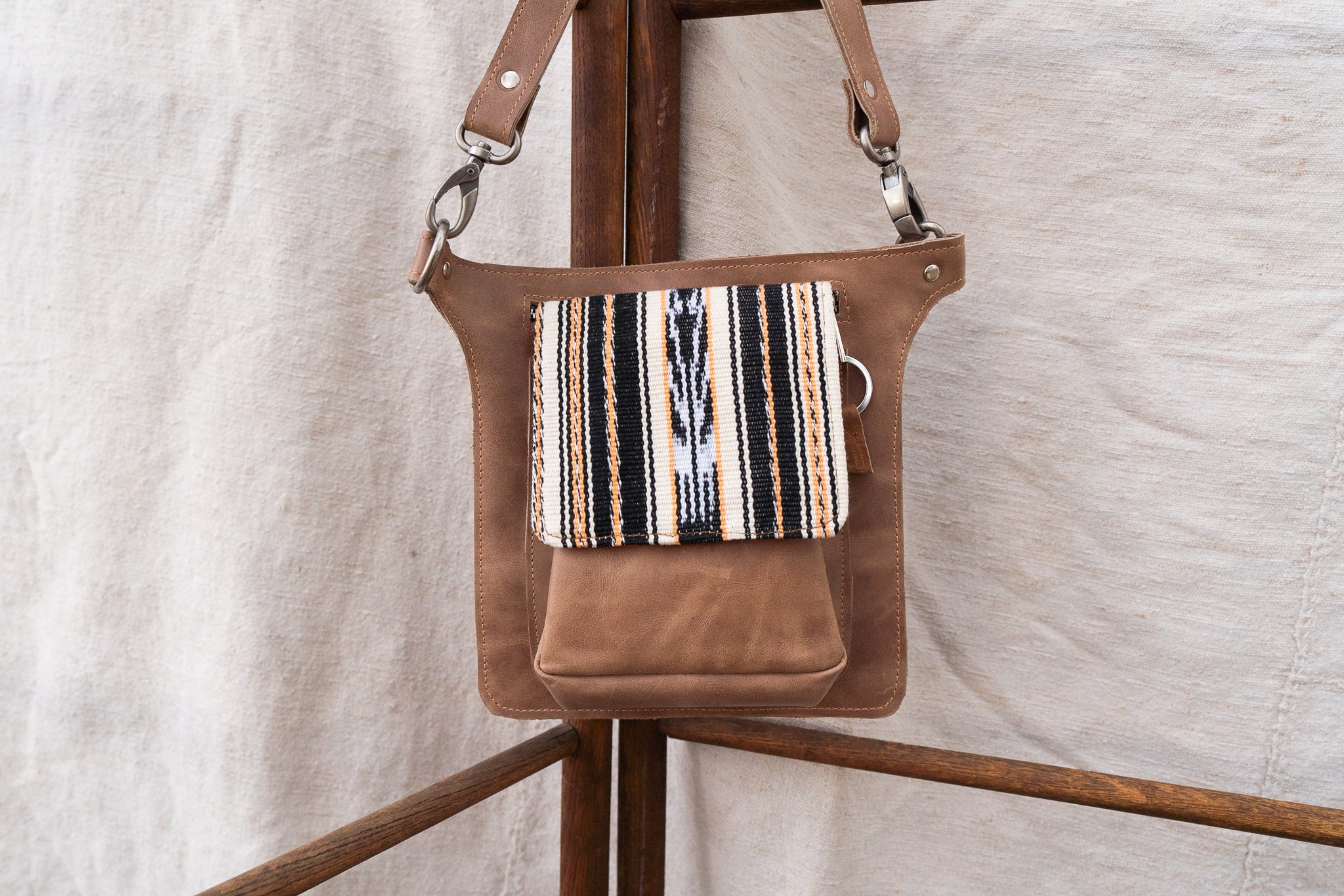 Description
Made for life in motion, our Awabal Nawala Satchel is crafted from thoughtfully and locally sourced Guatemalan leather with hand-sewn details.
Keep things secured with a back zippered pocket and a snap closure front pouch.
Add some color to this minimal styled product with our multifunctional camera straps.
Dimensions
Width: 6"
Height: 7"
Depth: 3"
Features
Exterior zippered pocket on back
Metal snap front strap
Removable waist band/strap
Materials
Locally sourced genuine full hide leather