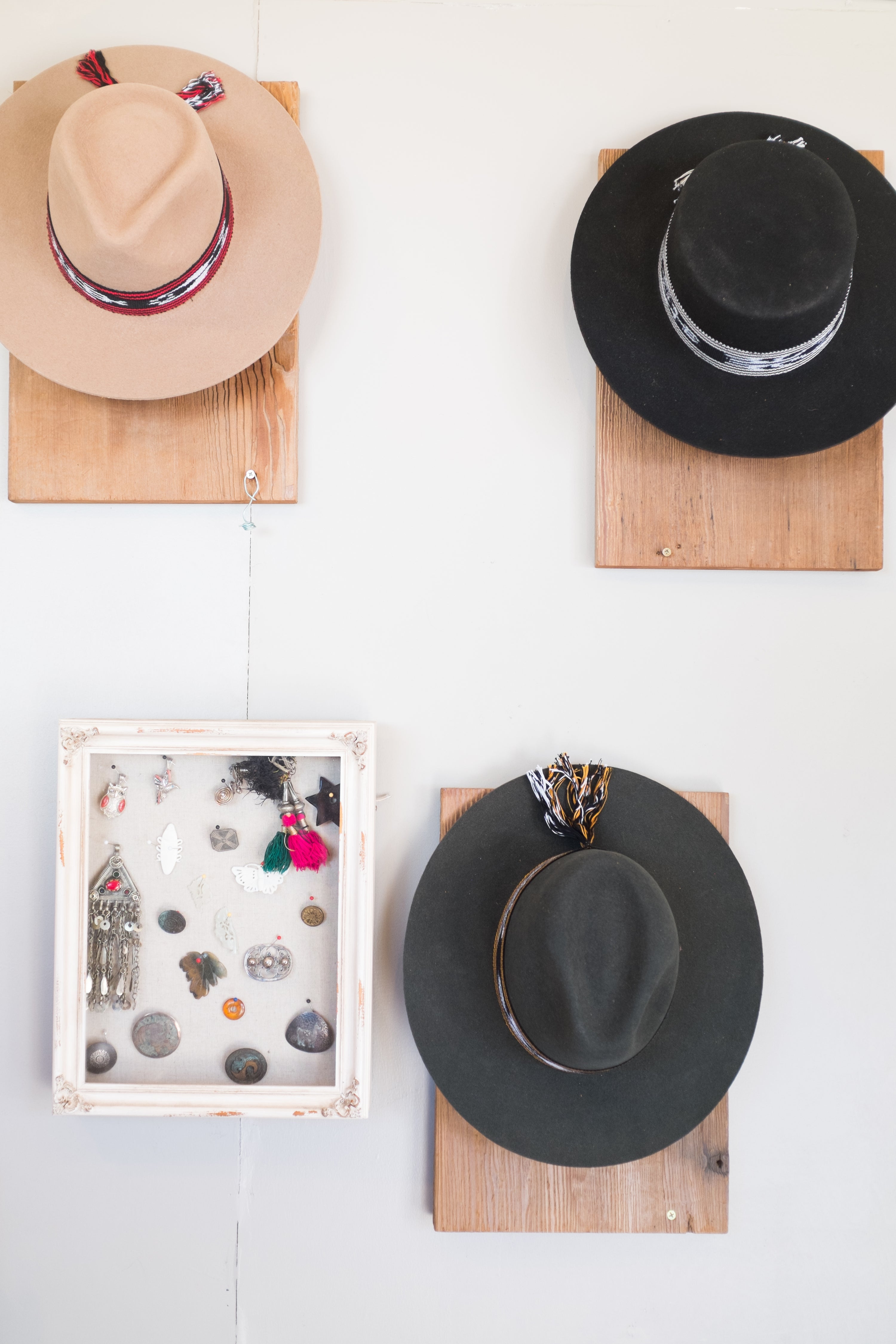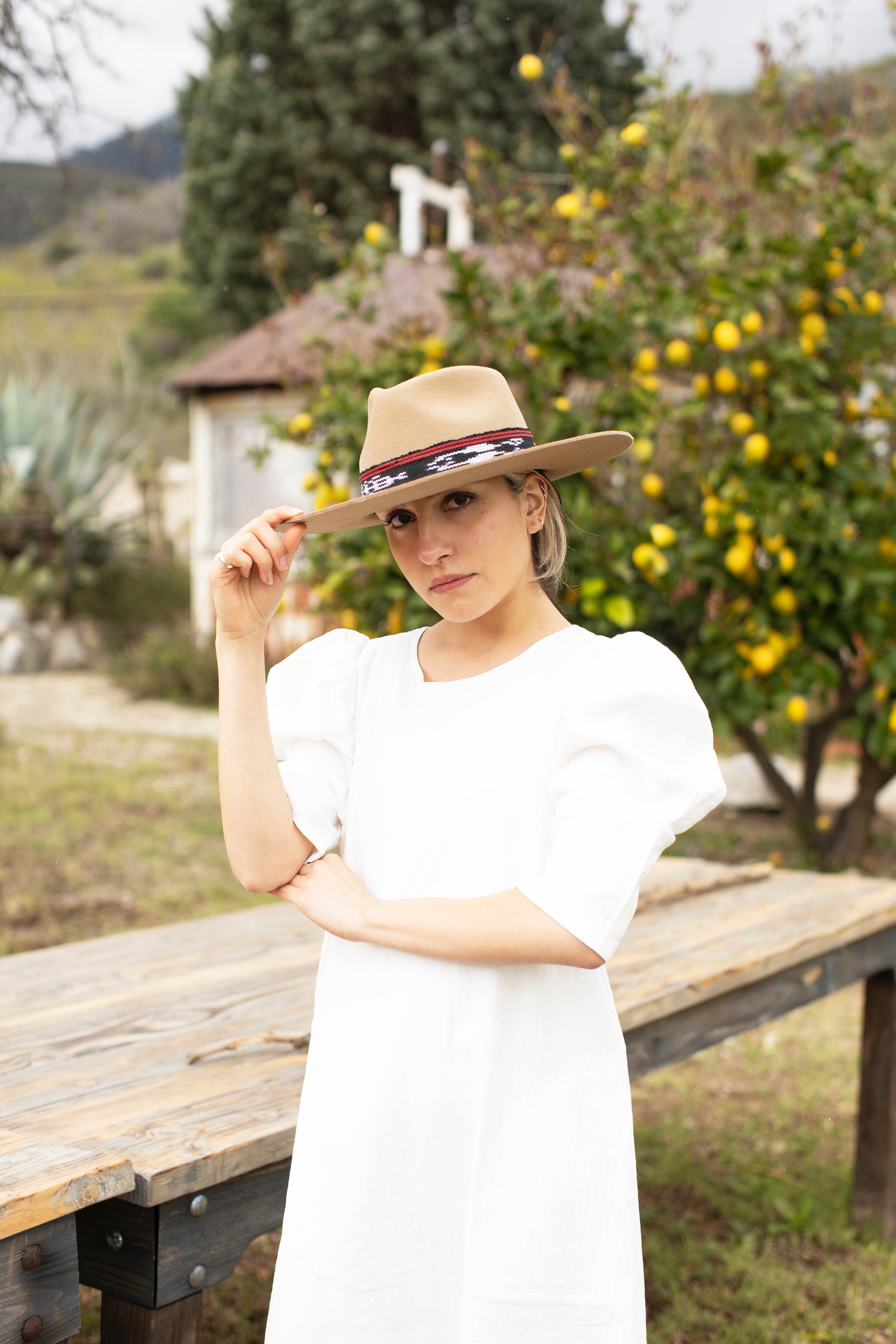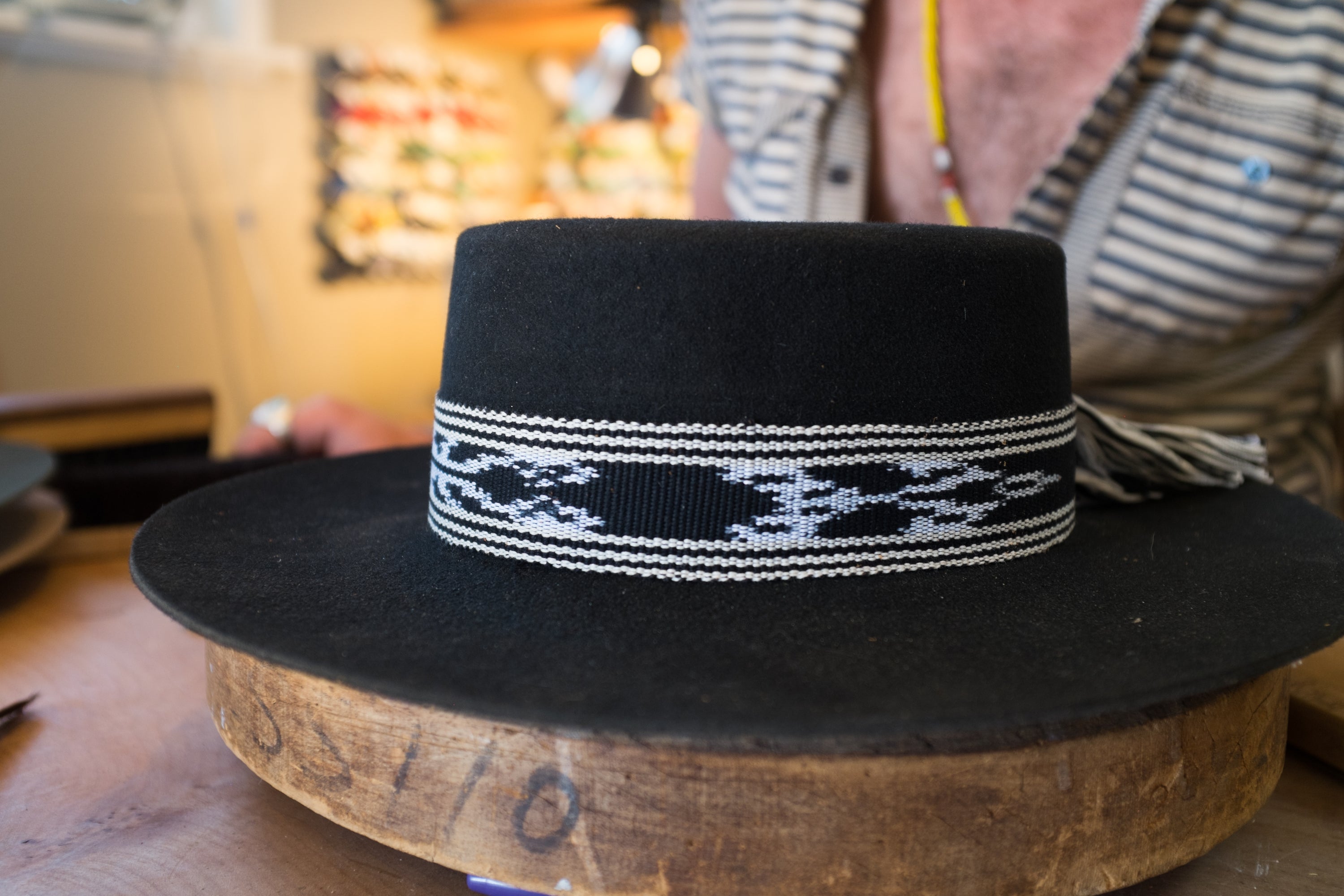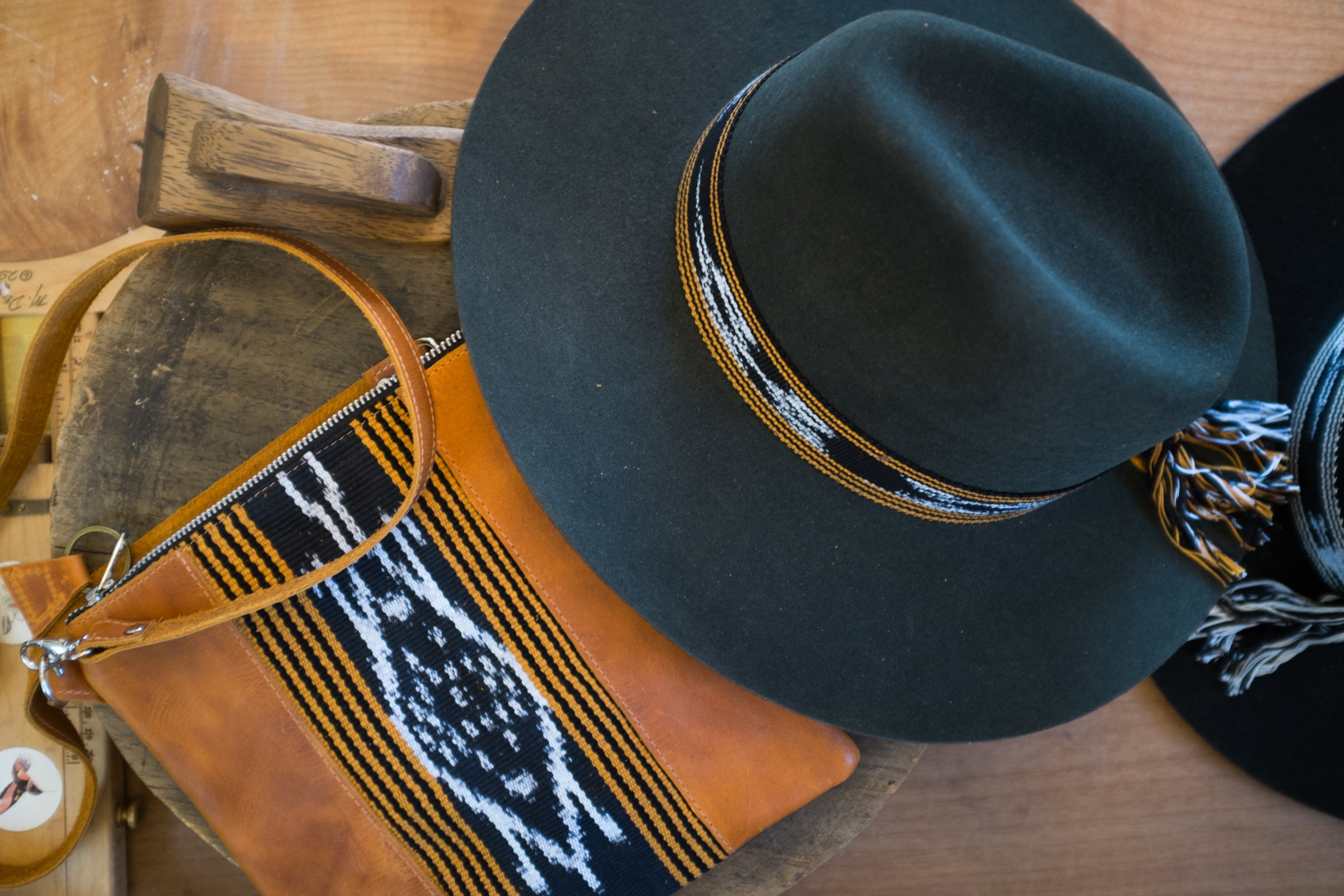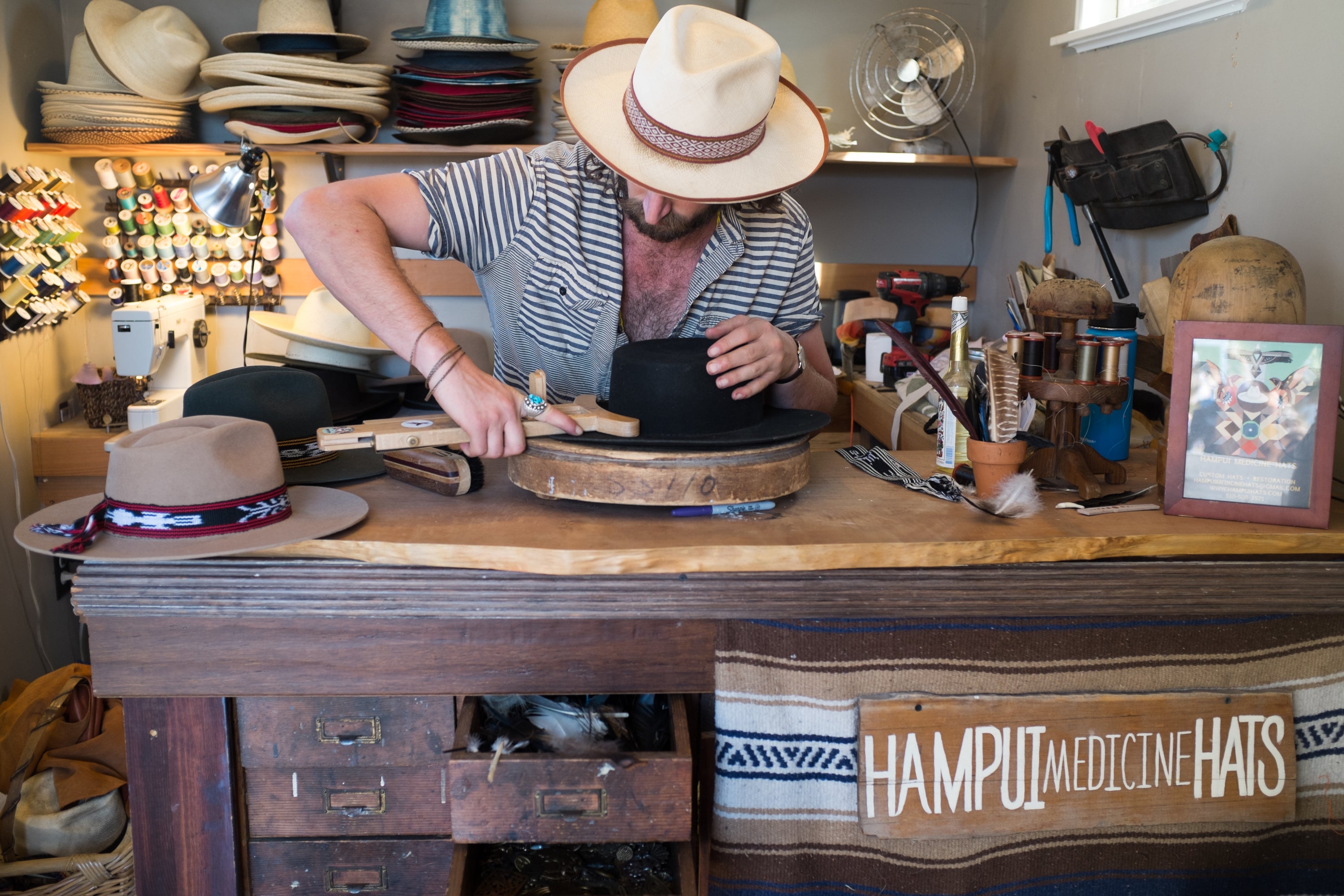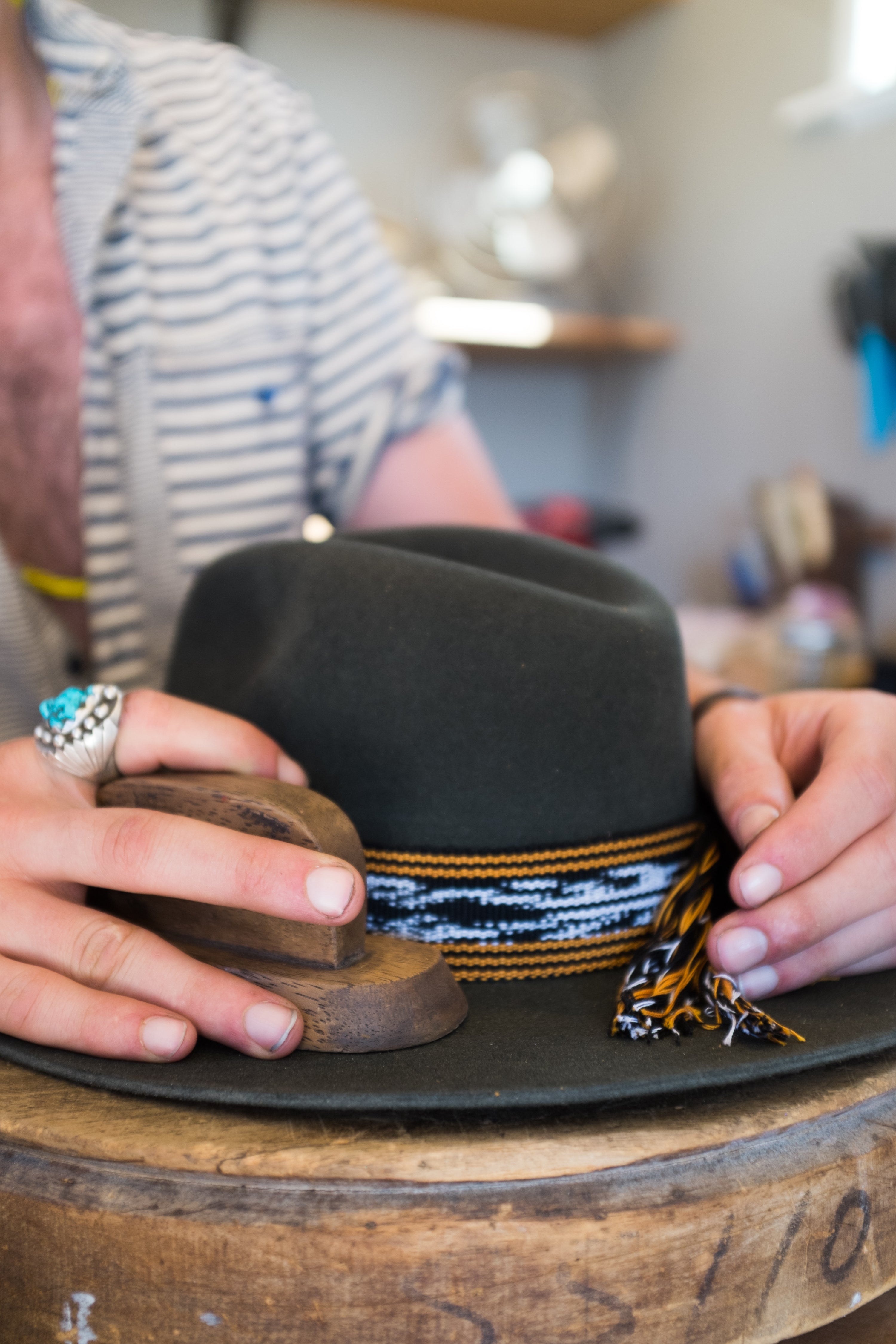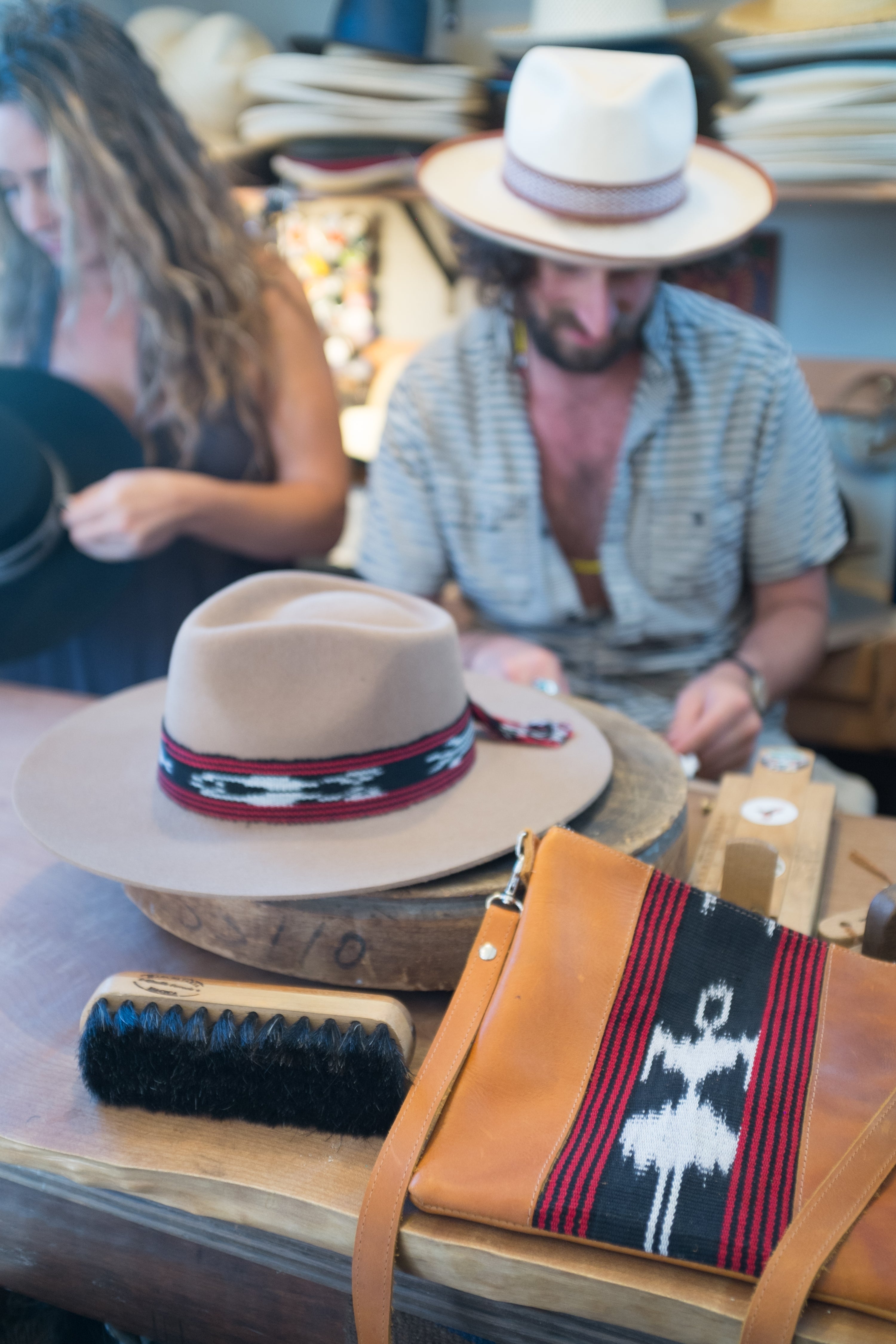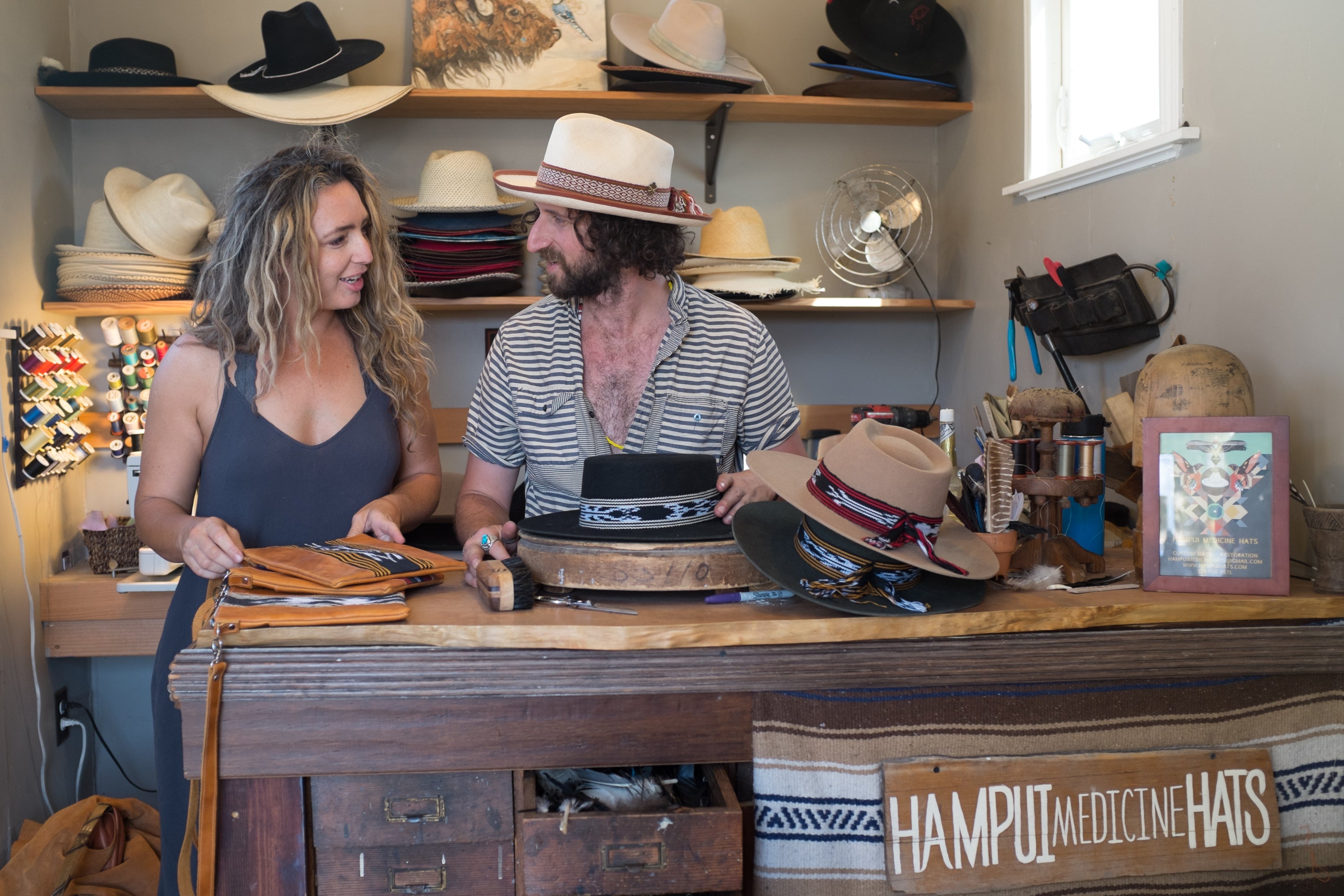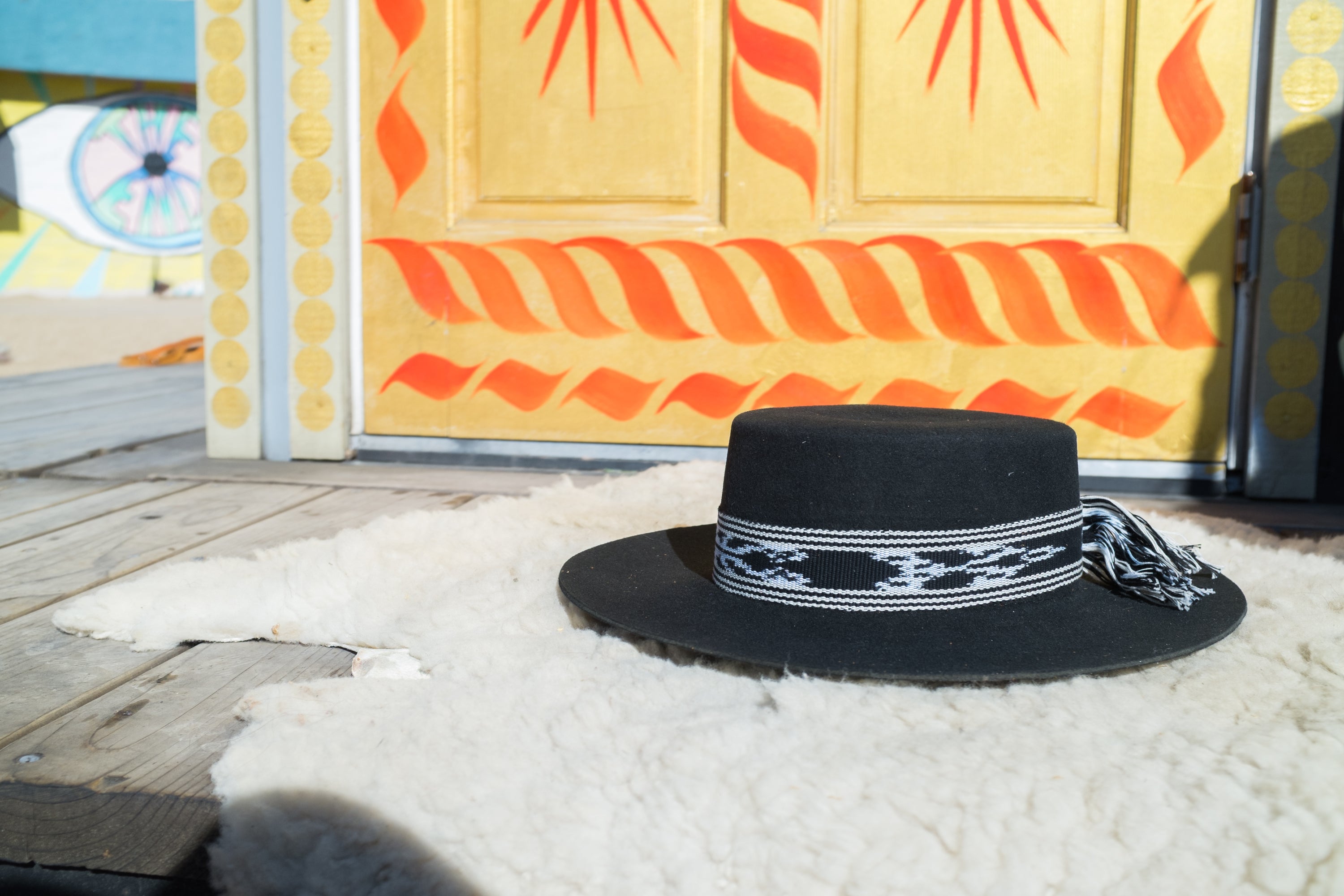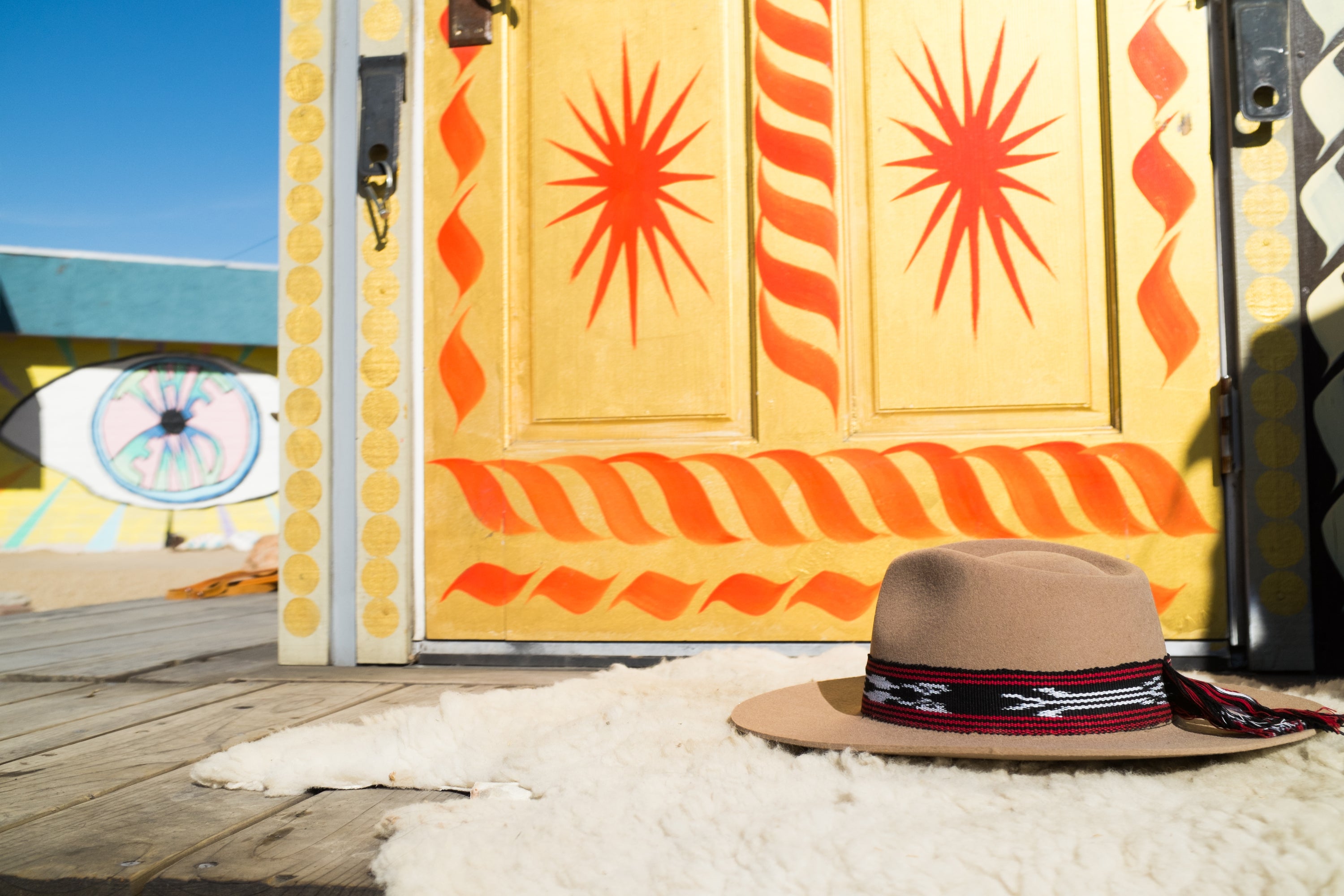 Description
"A blessing on your head."
These hats are a product of a symbiotic collaboration. We are thrilled to be working together with Hampui Hats who share a sustainable, culturally sensitive, and ethical business model.
Hampui Hats, "are formed from a dense felt body made of free-range Patagonian wool that's breathable, comfortable, and keeps its shape over the years. We finish them with a llama leather sweatband and trimmings from our artisan partners all over the globe."

The symbolic bands are naturally dyed and intricately hand woven by Ana, Julia, Xonita, Petrol, and the rest of our weaving cooperative.
Available in 3 colors and styles.
Dimensions
Brim-3.25" Width

Hat Sizes
S- 6 7/8
M- 7 1/8
L- 7 3/8
XL- 7 5/8
Features
Available in 3 colors and styles.
Materials
Dense felt body made of free-range Patagonian wool
Bands are naturally dyed hand woven cotton