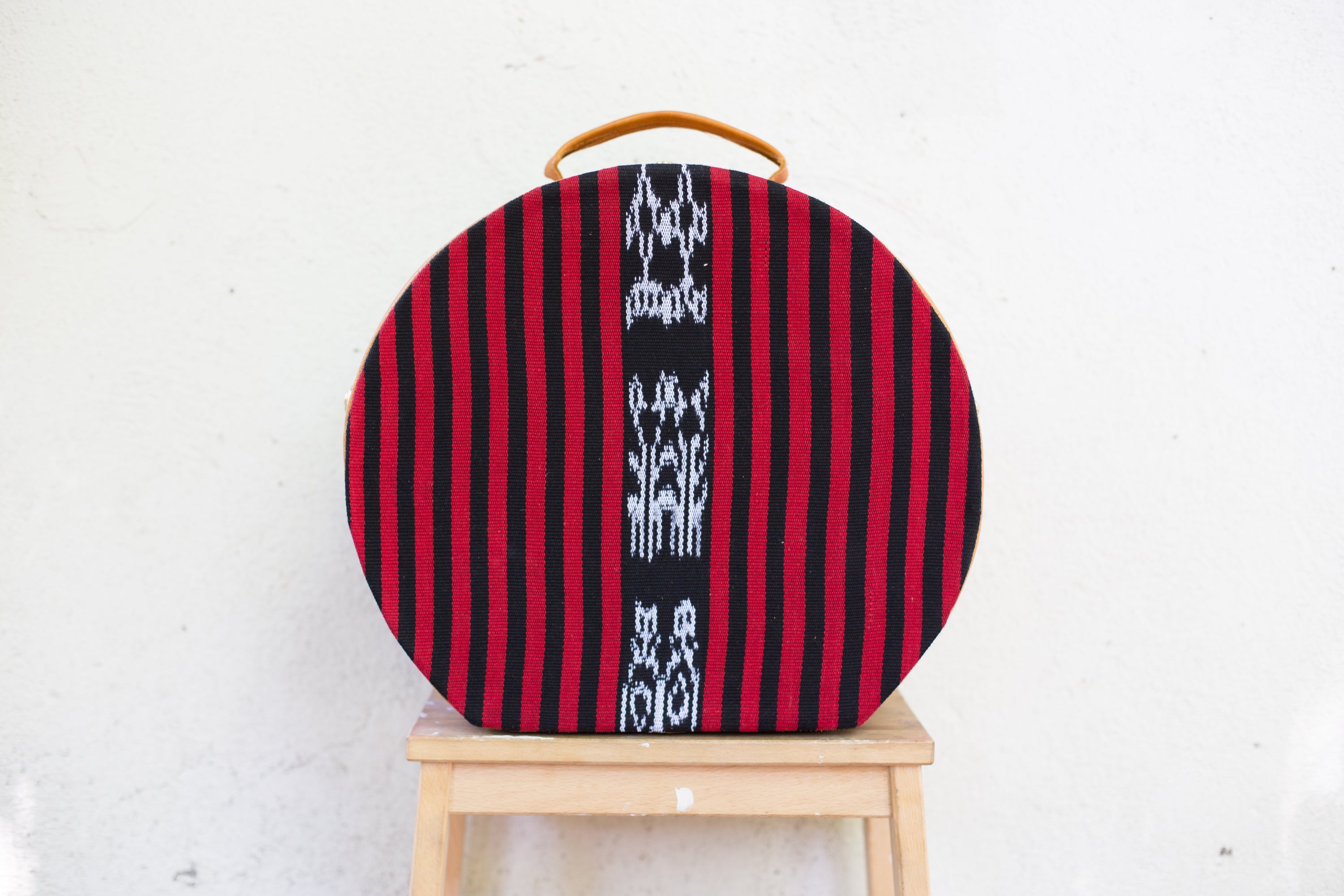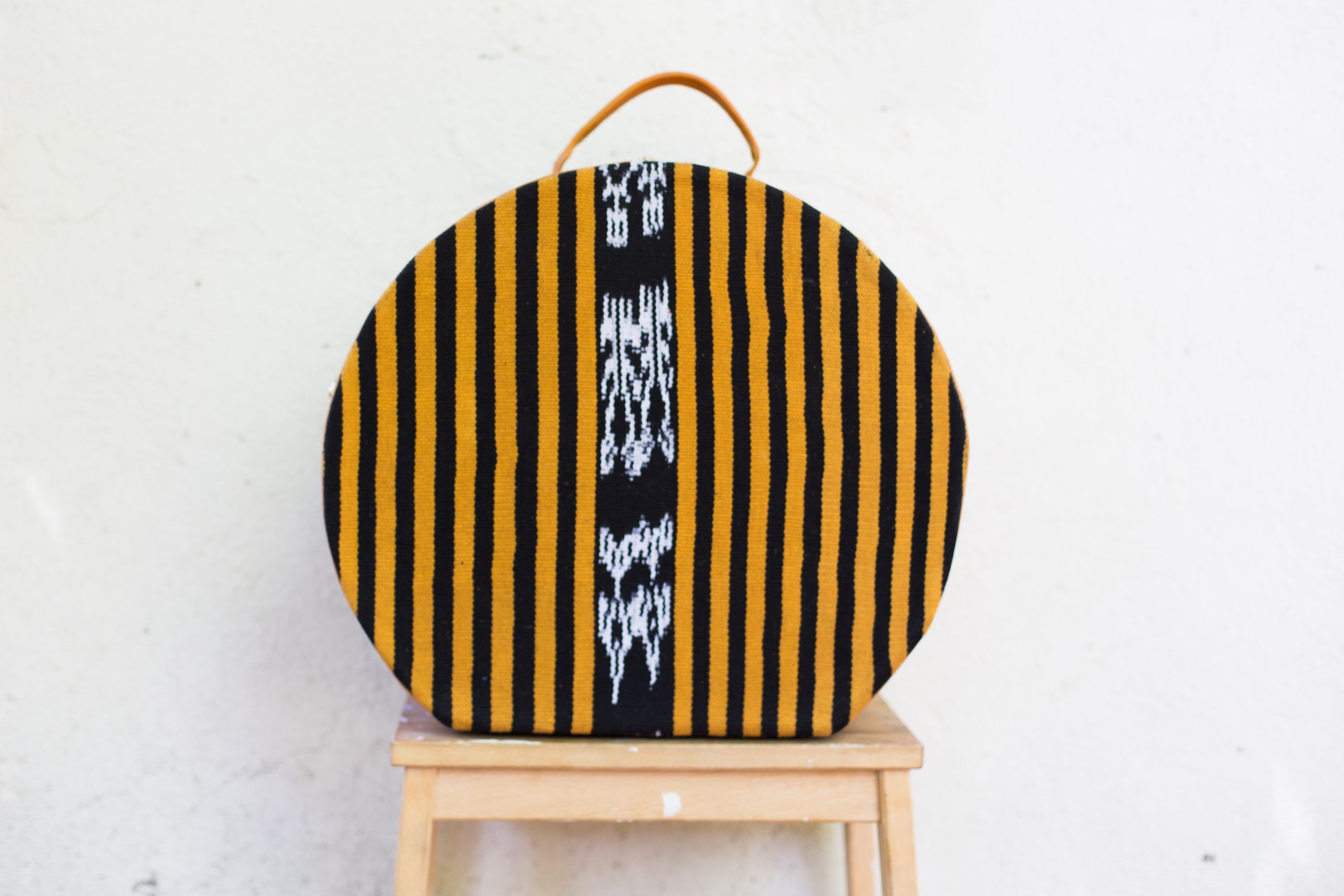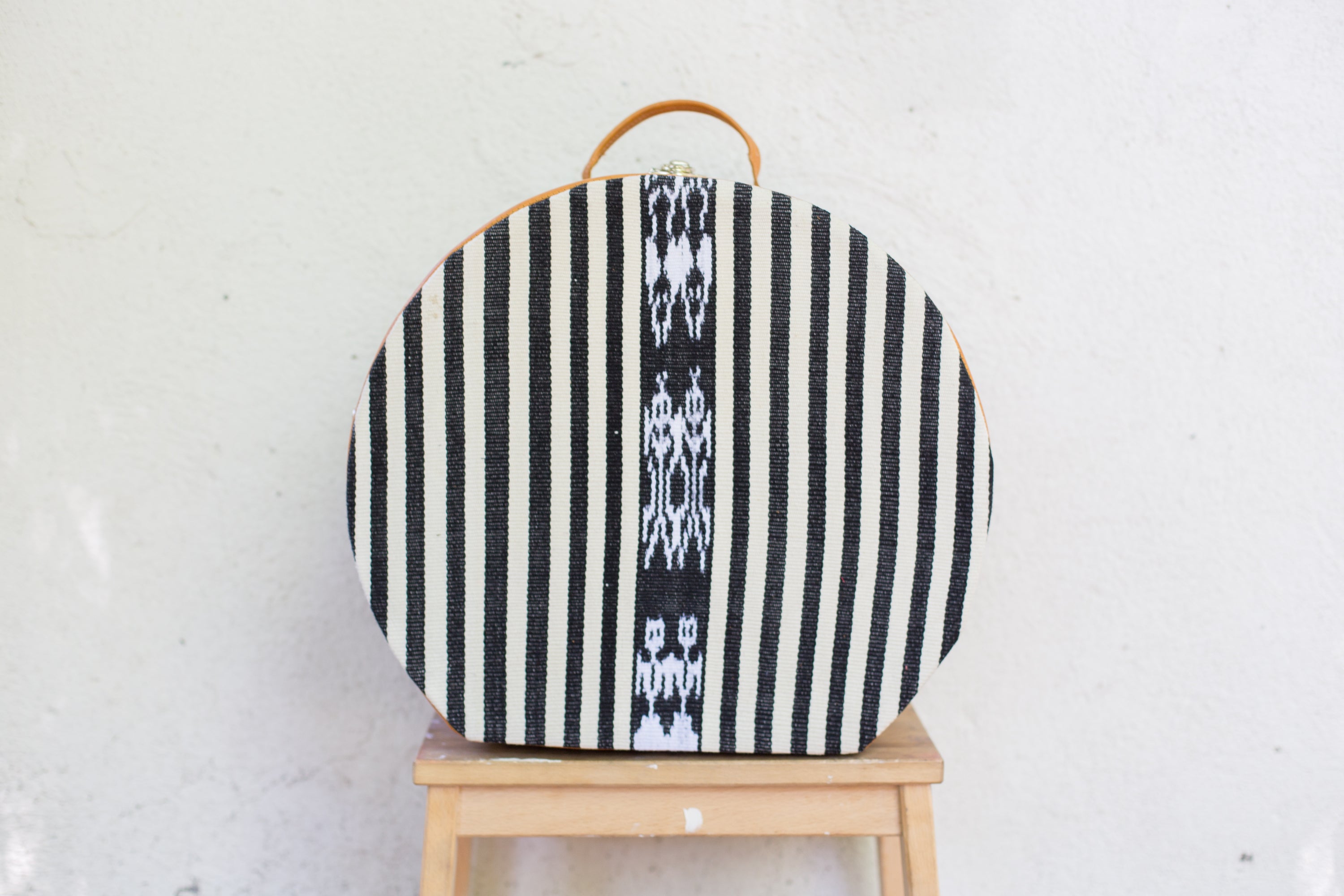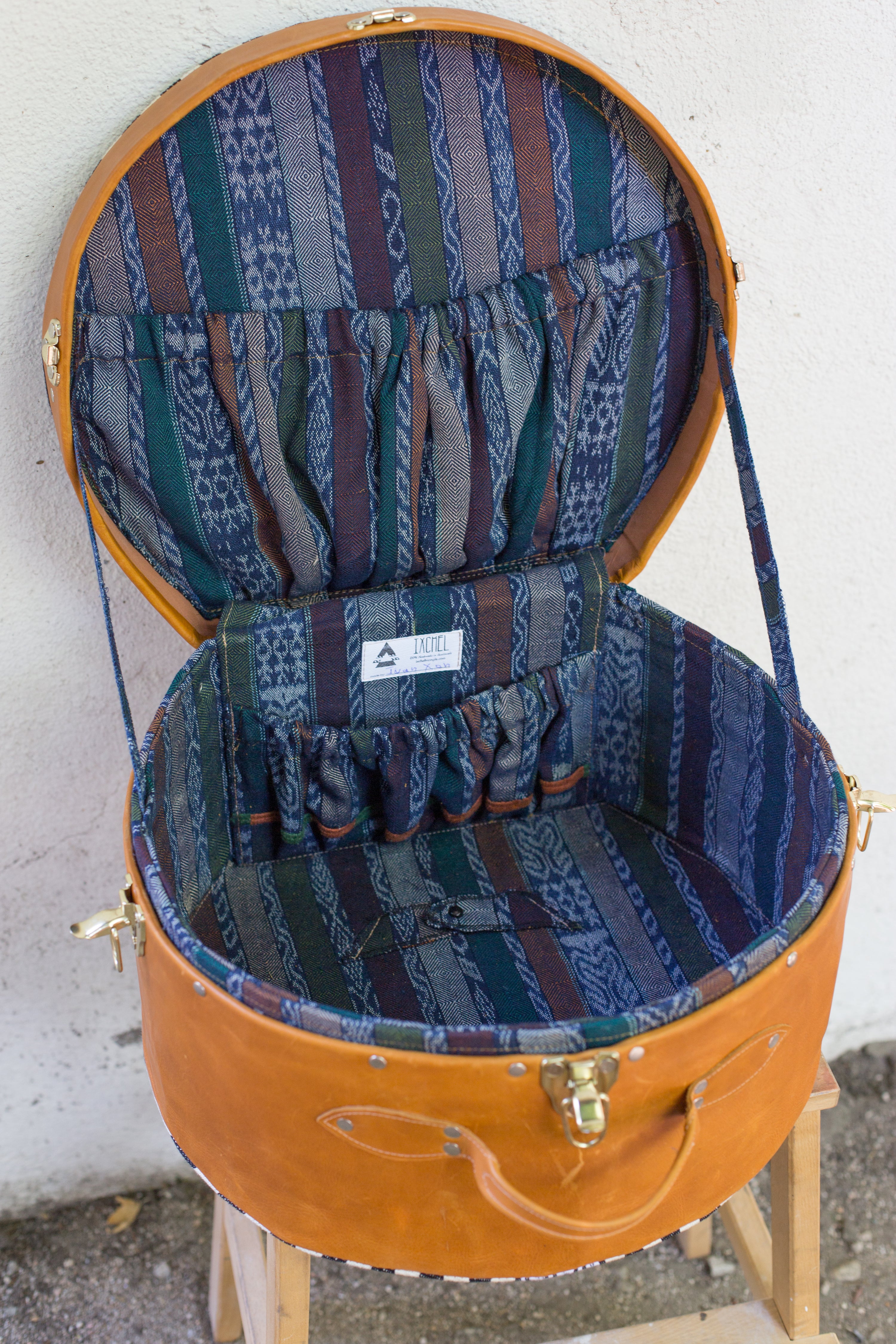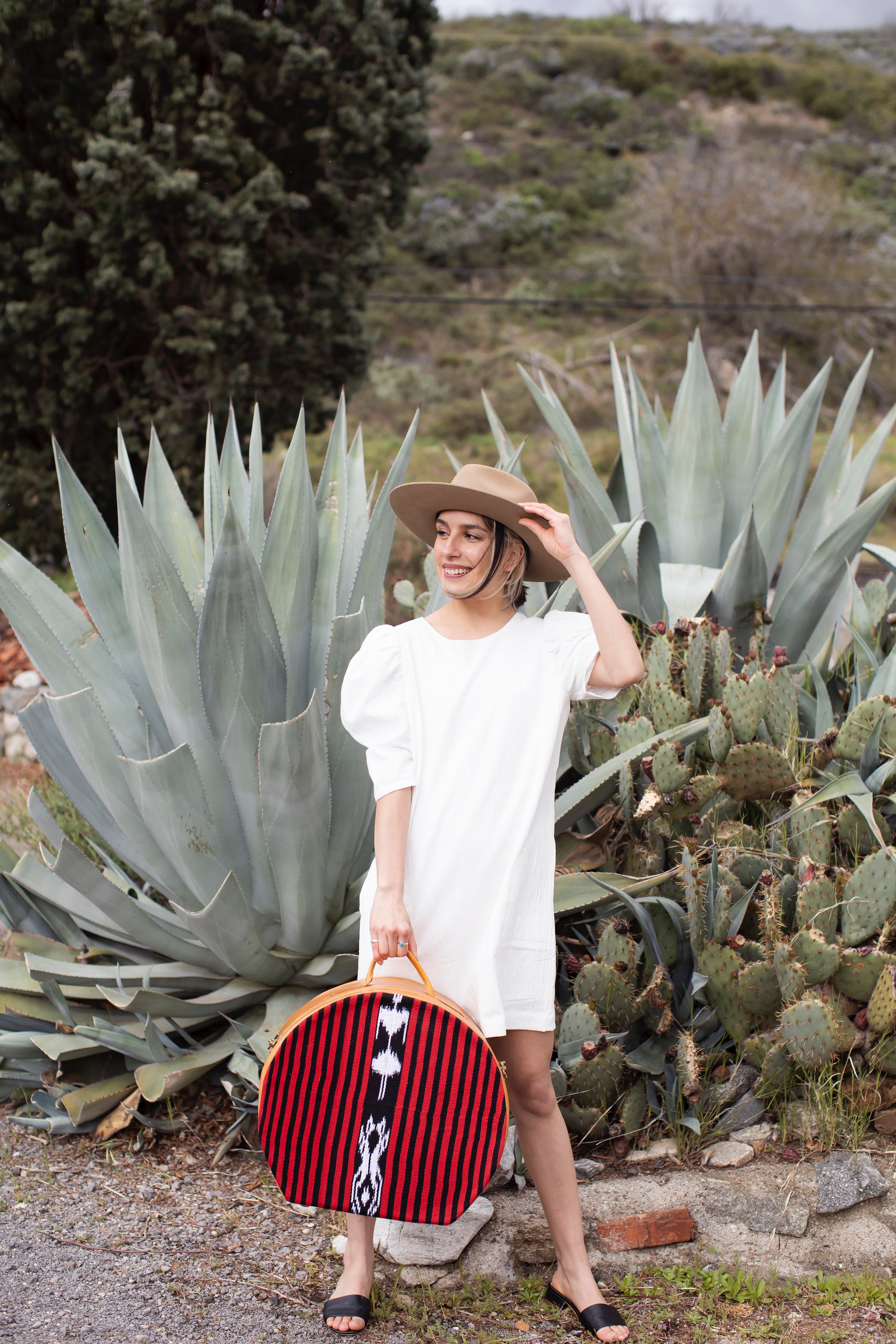 Hat Box Woven
$ 270.00
Regular price
$ 540.00
Subscription • Save
Description
"We believe that hats can be tools for transformation, serving as a vehicle to call back all the pieces of our Being and help heal our Relation to one another."
~Hampui Hats
In a quest to work with like minded small businesses whose mission is to preserve artistic traditions and crafts, we partnered with Hampui Hats to bring you handcrafted hat boxes. Each woven design holds a story of mayan symbology representing aspects of protection, unity, wisdom, and life beginnings. The dedicated artisans we work with strive to create a balance between the planet and customers through the use of natural dyes.
Made with genuine leather and lined with foot loomed corte our sturdy yet elegant boxes will protect what is valuable, the stories of the things contained.
Dimensions
Width: 17"
Height: 15"
Depth: 9.5"
Features
Two large interior pockets
Genuine leather handle
Brushed bronze/nickel hook closures
Materials
Genuine leather exterior
Foot loomed corte interior
Handwoven and naturally died weaving
Hat Box Woven
$ 270.00
Regular price
$ 540.00